28 Jun 2017
Hobbies and careers collide in travel therapy jobs
When you love the work you do for your career, it doesn't always feel like work. That doesn't mean it isn't important to have extracurricular interests and activities to do, however. Having a hobby, or several hobbies, that are unrelated to your job is good for both your mental and physical wellbeing, which can help you stay refreshed and focused for work. A study published in by The Society of Behavioral Medicine found that people who engaged in hobbies had more positive moods, lower stress levels and better heart rates than those who didn't, on par with the effects of exercising.
If you're a travel therapist or work in another healthcare field such as travel nursing, you may worry about being able to consistently maintain an activity when you're moving to new places, but having a hobby can actually make some aspects of your relocation easier. Lynn Seurer, a traveling Occupational Therapist with Aureus Medical, explains how her interests in crafts like quilting and making jewelry have helped her career, and how travel assignments have improved her hobby as well.
Balancing work and leisure
Lynn has a wide range of creative interests from woodworking to painting, but over the last few years has become more immersed in quilting. She explained that while she had dabbled in quilting off and on in her past, while she was in OT school she began teaching her neighbor how to quilt. That led to a part time job at a sewing store where she was able to buy new supplies and equipment for herself and a deeper involvement in her own quilting.
After she began taking travel assignments, Lynn said she had a lot more time to dedicate to crafting.
"Weekends were typically for exploration and later for some crafting as well," she said. Being in unfamiliar locations gave her an incentive to stay in and work on her projects.
While crafting is Lynn's way to relax and unwind outside of work, she's found that she can use it for her career as well.
"Occupational therapy covers leisure activities as well and when going to [craft] shows, I often look for adaptive tools," she explained. "When home I often made my own adaptive equipment for patients. I made an adaptive leg lifter for one patient from PVC pipe, and made an adaptive walker platform for another."
She takes pride in the fact that she's able to do something above and beyond to help her patients in this way. She gets the relaxation and satisfaction of making her projects, and her patients get supplies they may not have otherwise had.
The benefits of having a hobby while traveling
It's not just her work life that sees positive results from Lynn's crafts, however. While exploring the area during an assignment near Solvang, California, she met women from a local bead shop who would get together to work on projects and chat. She said she learned a lot and had a great time making jewelry with these new friends. As she traveled to other assignments she began to join quilting circles as well. By connecting to these hobby-based groups, she explained, she was able to quickly adapt to her new locations.
"Both the formal quilt group and the beading groups have helped," she said. "I've met some wonderful people. You learn about the area, restaurants to try and places to shop and see. The group was also very supportive when my father passed while I was on assignment. I took that job to be closer to my father and picked the RV park I stayed at because they had a quilt group."
To find these organizations when she takes a new assignment, Lynn just goes online and searchers for local craft groups. She said she also asks around at community supply shops and checks out event calendars at public libraries.
By traveling for work she gets exposure to new techniques and materials, and she joins different groups across the country. She meets interesting people and gets to challenge herself and push her skills, she said. She even sells some of her products for a little pocket money at times (usually spent on more crafting supplies), and has made quilts for friends and loved ones to remind them of her when she's away on an assignment.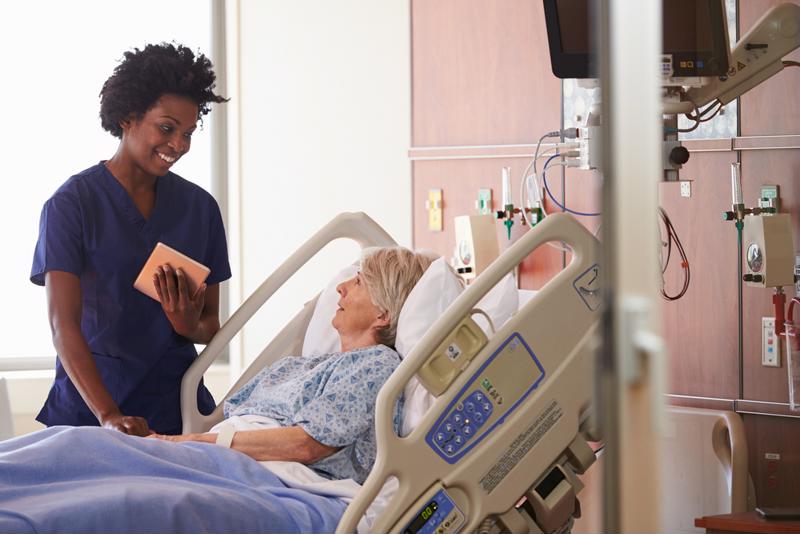 Lynn's advice for others
When it comes to striking up any kind of hobby while working as a travel nurse or therapist, Lynn's suggestion is "Go for it!" From the mental challenge of crafting to her interests in physical activities like hiking, having hobbies keeps her more engaged and healthier.
When it comes to crafting in particular, she advised that therapists can join classes if their schedules allow it, but said she was self-taught. From e-books to crafting magazines, there are plenty of resources to help even the most novice person get involved in the activity.
Lynn stated that she loves getting to explore America, meet new people and expand her career through her travel assignments. She likes to pick locations based on the quality care and ethics of the facilities she's joining, if her skills would be good for the position and what the area has to offer for her interests.
"Working with new people and new settings keeps me fresh and learning all the time different systems, new tools and skills, new perspectives and ways of doing things," she said. "I've worked mainly with geriatric populations, but in my current location not only do I have the opportunity to expand my outpatient skills in new areas but I'm also given the opportunity to shadow and learn more about pediatrics."
Finding the right travel assignments depends largely on working with the right health care staffing agency. Lynn said she tried travel occupational therapy years earlier but was very dissatisfied with the services she received at her original company. She wanted to give travel another shot, however, and this time around was able to find an agency that worked for her and had her best interests in mind. It's made a big difference for her, and has provided her with this career path that she's felt has enriched her personal and professional life immensely.
Having a hobby has contributed to Lynn's positive experiences as a travel therapist. Those who work in travel healthcare careers should find activities that interest them and can provide the same mental and physical health benefits.