Nurse practitioners fill a valuable role in the healthcare industry. With Master's degrees or higher, individuals in this profession offer exceptional and unique care by taking a holistic approach. NP services include anything from disease prevention to health counseling, according to the American Association of Nurse Practitioners, so it's no wonder they're in such high demand. In fact, the U.S. Bureau of Labor Statistics estimated jobs in this field will grow 31 percent by 2024, which is much faster than the national average. Learn more about what factors are driving the demand for NPs:
Primary care shortages
Research published by the Henry J. Kaiser Family Foundation explained that primary care shortages are affecting approximately 58 million Americans. Experts expect the problem to only worsen in the coming years as the population grows and baby boomers age. NPs are in high demand as they offer an effective method for filling this shortage.
Not only do these nurses deliver high-quality primary care, but it takes less time to train individuals in this career than it does doctors. Specifically, NPs can complete their education in six years whereas physicians must go through 10 to 11 years of schooling.
Furthermore, primary care shortage is especially problematic in rural areas, and NPs are stepping up to fill this gap. As the National Rural Health Association explained, the ratio of doctors to patients is critically low. Only 10 percent of physicians work in rural locations, but 25 percent of the overall U.S. population resides in these geographical areas. At the same time, rural locations are faced with unique healthcare needs and obstacles. For instance, alcohol and tobacco use, both of which come with an array of health complications, are higher in non-metropolitan environments. According to the Community Catalyst, NPs are more likely than physicians to work in these locations, demonstrating that they're ready to answer to the higher demand for primary care. Travel nurses especially are valuable for this purpose, as they can move into communities with the highest need for care.
Influx of ER visits
According to the AANP, NPs help lower healthcare costs, mainly because NPs boost well-being so much that patients spend less time in hospitals and have fewer emergency room visits. In fact, reducing ER visits was one of the goals under Obamacare, as it lowers pressure on ER professionals.
However, this decrease didn't happen, due largely to primary physician shortages. A poll of emergency physicians conducted by the American College of Emergency Physicians found that ER visits have increased since the implementation of the Affordable Care Act. Moreover, 90 percent of respondents said the severity of the illnesses or injuries of patients going to the ER has either stayed the same or worsened from past years.
Certainly, visiting the ER is a suitable option for patients in need of immediate care. However, there are many individuals taking this route for non-emergency situations. Writing for the Wall Street Journal, Dr. Paul S. Auerbach, professor of emergency medicine at the Stanford University School of Medicine, explained that many patients head to the ER for non-urgent issues because it is their only method for getting adequate healthcare. While the shortage of primary physicians impacts this trend, Auerbach also suggested that patients not understanding what constitutes a medical emergency plays a significant role. Cue the demand for NPs.
The NP role stems beyond just treating patients. As noted, individuals in this profession take a holistic approach by also providing counseling and health education, giving patients the knowledge to determine when to schedule an appointment with their regular doctors and when to go to the ER. Furthermore, if doctor shortages are one of the root causes for ER visit upticks and research suggests NPs' high-quality care reduces this tendency, NPs may help solve this problem.
NPs' widening role
NPs are valuable to the healthcare industry because of their broader job roles. Unlike registered nurses, NPs can write prescriptions, make diagnoses and order diagnostic testing, among other important duties. While the job scope of an NP is more extensive than other nursing positions, giving them more authority could make these professionals even more useful, and the ACA is working to do that. According to the KFF, the ACA invested $50 million in nurse-managed health clinics. Meanwhile, the HHS granted $15 million to these types of clinics to help train over 900 NPs.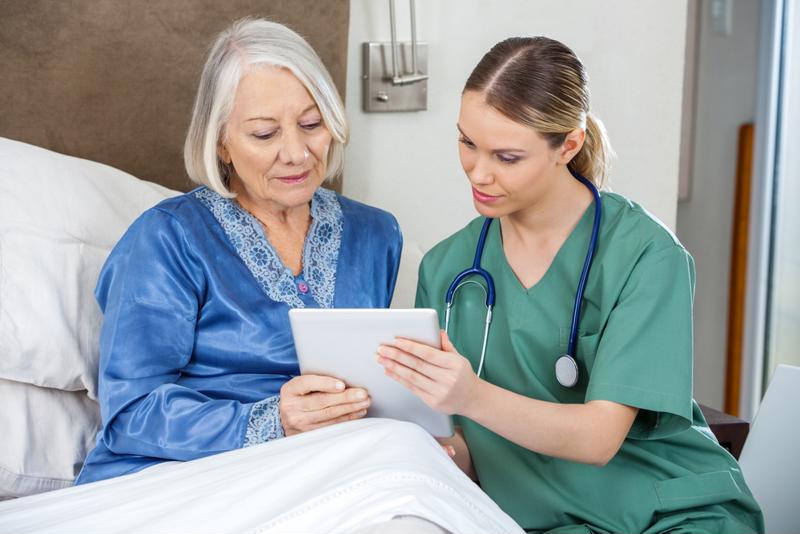 Need for quality care
Of course, NPs' high-quality care alone makes them a hot commodity in the healthcare industry. A systematic review published in the Journal of Nurse Practitioners, which looked at nearly 20 years' worth of data, found that patient outcomes for NPs were similar to those of doctors. Specifically, the researchers looked at satisfaction of care, health status, emergency room visits and blood pressure, among other results, to arrive at this conclusion.
Subsequent research has demonstrated the efficacy of NPs' holistic approach. A study published in the Archives of Internal Medicine reviewed the patient treatment process of 501 doctors and 298 NPs. As it turned out, NPs were more likely than doctors to seek further medical history information before mapping out a treatment plan. Additionally, physicians were more inclined than nurses to offer prescription medications as the most effective option. Drugs have their benefits, but they also come with an array of side effects and may not always be the best route. It's important to thoroughly evaluate all appropriate treatment methods before making a decisions.
Between their ability to fill the primary care physician shortage, reduce the amount of ER visits and provide exceptional care, it is clear why NPs are in demand.